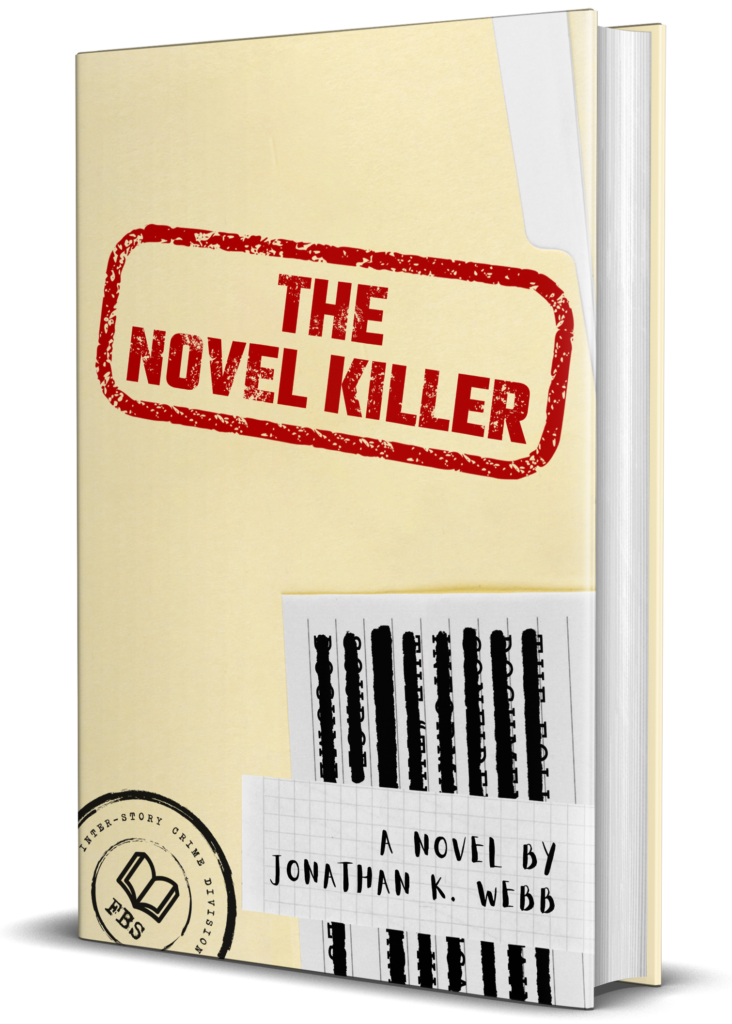 The Novel Killer
There are those who kill on the page, the villains of stories living within the words and sentences that make up a novel, and then there are those who strike between the lines. Ghosts hiding between the words, hiding from readers and writers alike. Only the bodies of the characters left in their wake are the only evidence of their existence, before they disappear back into the background once again. The Federal Bureau of Stories has kept these horrific unscripted murders at bay, quickly apprehending anyone who dares to go against the Plot's will, except for one killer whose killing spree has eluded them for over fifteen years, dubbed The Novel Killer.

In a decaying motel in a world between stories, The Novel Killer has invited a small time reporter and author, Meadow Church, for an interview of a lifetime. A former main character herself, Meadow is at odds with the notorious killer, but her reasons are personal and she will not leave until she has her story. Even if it means facing death itself.

Told through a mix media of transcripts, story excerpts, and footnotes, The Novel Killer is a post-modernist comedy-drama about one woman's quest for closure of the death of her sister.